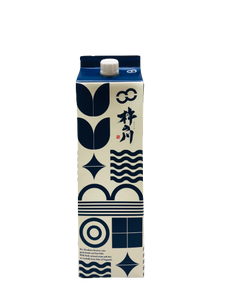 Kinsen Kinokawa Honjozo
金撰 杵の川 本醸造
Won the gold award at Atsukan (warmed sake) contest 2021
Using the character 杵 from the name of the area where the brewery locates, this sake is special for them and their most selling brand.  From chill to warm with variety of foods, Kinsen Kinokawa definitely meets or even exceeds your expectation! 
【Sommelier's recommendation】
Dry, balanced acidity and umami with sharp aftertaste.
Recommended glasses
・Flute glass
・Choko
・Kiriko
What is the best glass for sake?
Recommended Temperature
・ 15 ~ 20℃
・ 40 ~ 45℃
How to chill/warm
【Product Information】 
Alc: 15%Vol
Size: 1800ml
Class: Honjozo-shu
Rice Polishing Ratio
: 70% (Reiho)
Yeast: No.9
SMV
: +1
Acidity
: 2.1
Amino Acid
: 1.7
€4450

€44,50
Tax included.
Shipping
calculated at checkout.
---
---