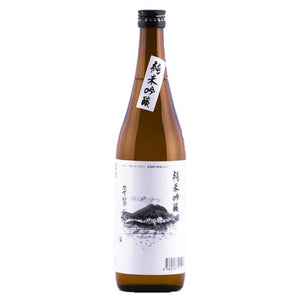 Junmai Ginjo-shu Fugen no Yume
純米吟醸酒 普賢の夢
Beautiful dry sake from sakura yeast, with a wish for their local region
Fugen no Yume means 'a dream of Mt. Fugen' in Japanese and is named by praying for recovery of the affected regions by the volcanic group Unzen-dake in Nagasaki, 1991. Besides a traditional pressing method called Hanegi Shibori, the brewery uses a natural yeast from sakura (cherry blossoms) for this sake. 
【Sommelier's recommendation】
Clear dry, balanced acidic and umami flavour. Aroma is moderate but it gradually spreads in your mouth. Great to be enjoyed at room temperature or warmed. This dry sake goes well with teriyaki sauce meals like yakitori and sukiyaki, as well as fried chicken and cream sauce meals.  

Recommended glasses
・Brandy glass
・Shop glass  
・White porcelain choko
What is the best glass for sake?
Recommended Temperature
・ 10 ~ 20℃
How to chill/warm
Meat

【Product Information】
Alc: 15%Vol
Size: 720ml
Grade: Junmai Ginjo
Rice Polishing Ratio
Yeast: Cherry blossom
SMV
Acidity
Amino Acid
€5650

€56,50
Tax included.
Shipping
calculated at checkout.
---
---