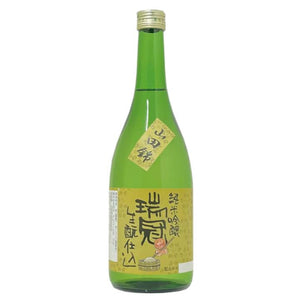 Zuikan Junmai Ginjo Kimoto Jikomi
瑞冠 純米吟醸 生酛仕込み
Traditional method with natural bacterias gives you deep and refreshing dry flavour.
Zuikan Junmai Ginjo Kimoto Jikomi uses a traditional method of making a yeast starter, Kimoto Jikomi. It allows lactic acid bacteria to occur naturally in a sake brewery and the brewery also uses house nitrate-reducing bacteria and yeast. After the fermentation this sake is aged for three years to bring beautiful aroma and balanced dry flavour.

【Sommelier's recommendation】
Aroma is moderate like dried fruits. Rich umami and dry taste spreads in your mouth while its elegant acidity balances the whole of the flavour. The bitterness adds sharp feeling and you enjoy nice dry taste in the aftertaste.

Recommended glasses
・Brandy glass
・Shop glass  
・White porcelain choko
What is the best glass for sake?
Recommended Temperature
・ 15 ~ 20℃
・ 40 ~ 45℃
How to chill/warm
Strong umami meal
Cheese

【Product Information】
Alc: 15%Vol
Size: 720ml
Grade: Junmai Ginjo
Rice Polishing Ratio
Yeast: Kuratsuki No.1
SMV
Acidity
Amino Acid
€6810

€68,10
Tax included.
Shipping
calculated at checkout.
---
---